Skip to Content
Dental Crowns and Bridges Personally Crafted by Your Bourbon, IN, Dentists
Our dentists at Bourbon Family Dentistry are experts at finding the dental appliances that are perfect for you. Whether you're looking for a bridge or crown, we'll help you choose the materials and procedures that are right for you. Make an informed decision regarding your oral health and trust that your dentist has the knowledge to guide you through it.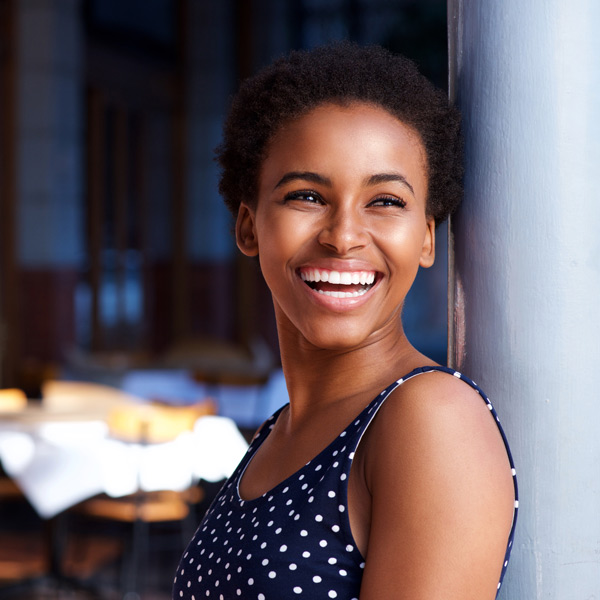 Dental Bridges
What Is a Bridge?
Bridges are natural-looking dental appliances used to replace a section of missing teeth, which is why they're sometimes referred to as "fixed partial dentures." These appliances are semi-permanent and bonded to either existing teeth or dental implants. There are several different types of bridges, including:
Conventional fixed bridges
Cantilever bridges
Resin-bonded bridges
Who Needs a Dental Bridge?
If you're missing one or multiple teeth, dental bridges provide a semi-permanent solution. Dental bridges can only be removed by your dentist, so you need to be dedicated to rigorous upkeep to ensure they remain clean and strong.
What Are the Benefits of a Bridge?
Dental bridges are custom-made for your mouth so that they blend seamlessly with your other teeth in both shape and color. They also restore the bite relationship between your upper and lower teeth to a normal position.
Crowns
What Is a Crown?
Crowns are synthetic caps placed on the top of the tooth used to restore the tooth's function and appearance following a restorative feature such as a root canal. Sometimes a tooth has decayed to the point that large portions of it must be removed. When this happens, crowns are often used to restore the tooth. Crowns can also be used to attach bridges, cover implants, prevent a cracked tooth from worsening, or prevent an existing filling from dislocating.
Who Needs a Crown?
Crowns are a good choice for anyone looking to protect a weak tooth, restore a broken tooth, or cover a misshapen tooth. They're especially common for those who have received root canal therapy. Although crowns are typically used for adults, they can also be used to save primary (baby) teeth or protect teeth that are at an abnormally high risk of decay.
What Are the Benefits of a Crown?
Crowns are convenient anchoring points for bridges and can be made to restore the natural color to your teeth. Crowns could last eight years or longer, and caring for them is the same as caring for your natural teeth.
Contact Our Dental Office in Bourbon, IN Today!
If you need dental treatment for a painful, damaged, or missing tooth, give us a call and schedule an appointment. Reach out to our office by calling 574-342-4385 at your earliest convenience!